Steel Prop jack are adjustable support posts under formwork. It carries loads in concrete slabs, beams, columns, and walls. The scaffolding props are composites of inner tubes, outer tubes, top and bottom plates, props sleeves with treads, robust prop nuts, lock pins, etc.

Steel Prop jack is also called scaffolding prop, prop jacks, steel props, shoring props, formwork props, construction props, shuttering props, building props, steel support, post shore, etc.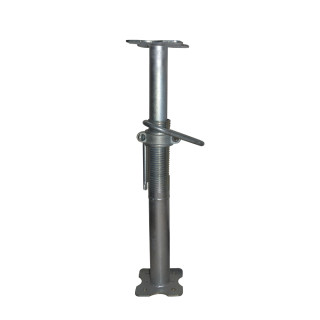 Heavy Duty Prop-Spanish Prop is used to enhance the stability of the engineering structure.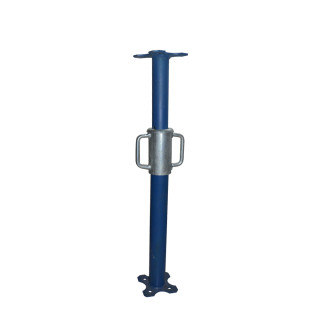 Light Duty Prop-Spanish Prop is used to enhance the stability of the engineering structure.
The Steel Prop is a kind of adjustable vertical pipe support for concrete formwork supporting. A high tensile steel pin is located through a slot in the outer section and a hole in the inner section for coarse adjustments. The casting collar located below the pin gives fine adjustment for leveling or striking. Rolled thread ensures no loss of material or strength at this critical point. And this is to ensure assurance of safety when the project construction.
Steel props are fast to erect in three simple steps and can be handled by a single person, ensuring reliable and economical formwork and scaffolding applications.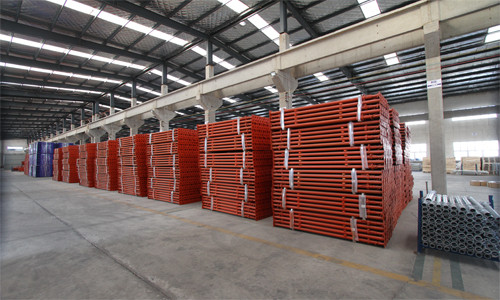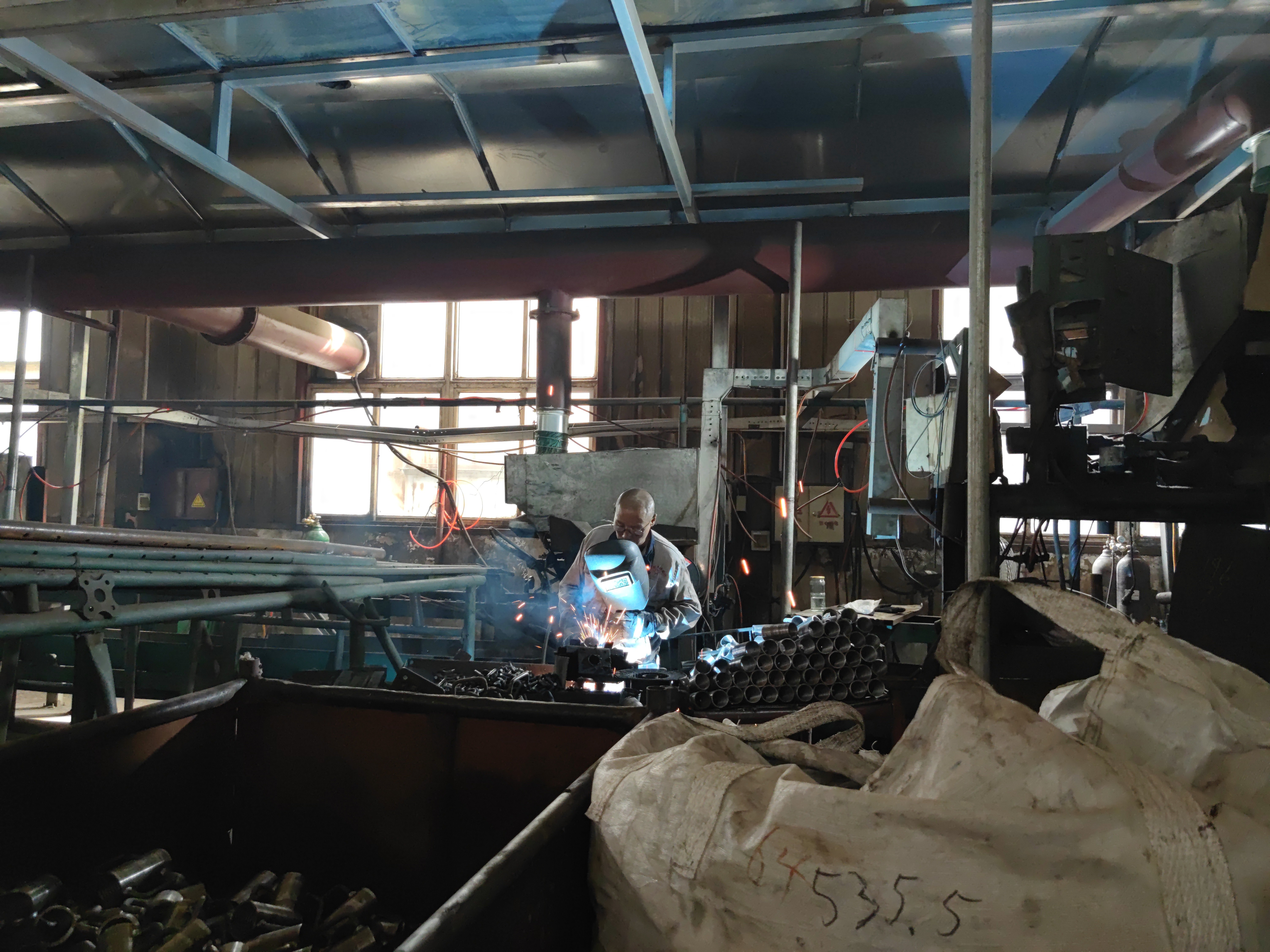 1. Head and base plate for securing to timber beams or facilitating the use of accessories.
2. Inner tube diameter enables standard scaffold tubes and couplers to be used for bracing purposes.
3. The outer tube accommodates the thread section and slot for fine height adjustment. Reduction couplers enable standard scaffold tubes to be connected to the steel prop outer-tube for bracing purposes.
4. The thread on the outer-tube provides fine adjustment within the props given range. The rolled thread retains the wall thickness of the tube and thereby maintains maximum strength.
5. The prop nut is the self-cleaning steel prop nut that has a hole at one end for easy turning when the prop handle is close to the walls. An extra nut can be added to convert the prop to a push-pull strut.
Applications and Advantages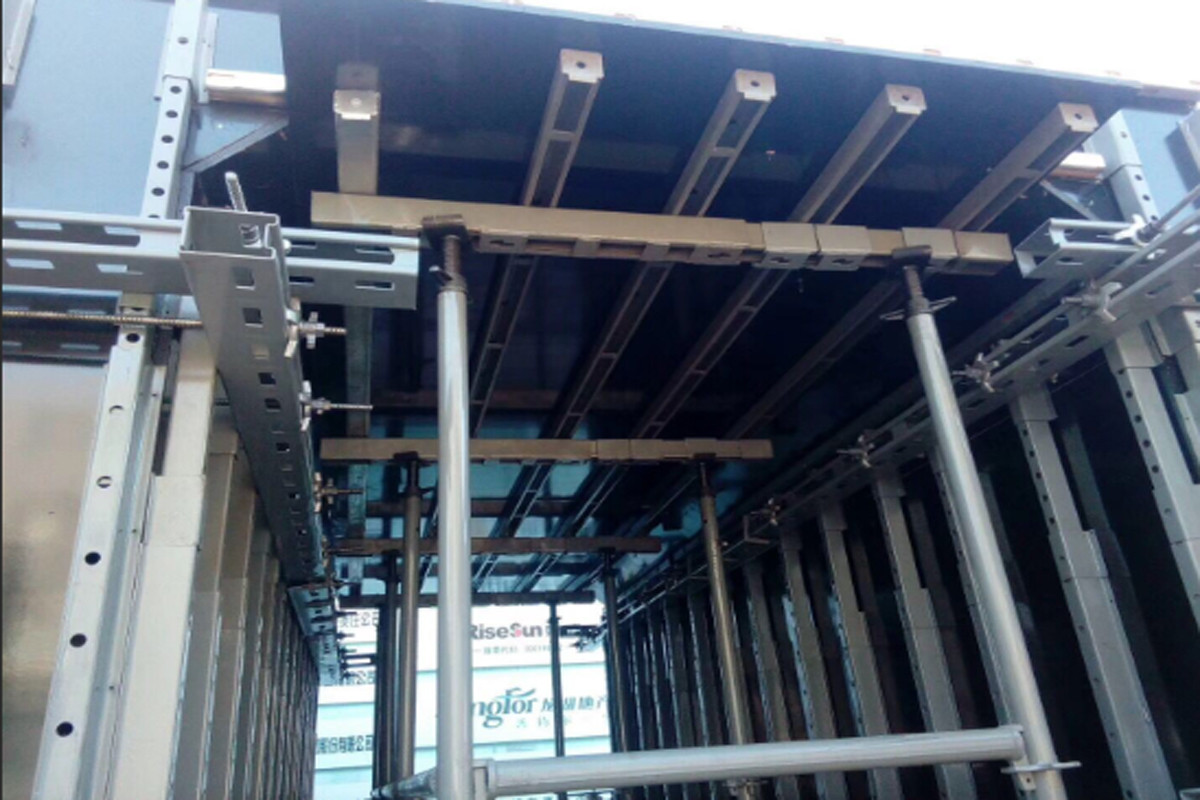 Application
The steel prop is widely used in the construction and DIY industries for the temporary support of ceilings, trenches, and walls.
It's can be used in the interior building construction project.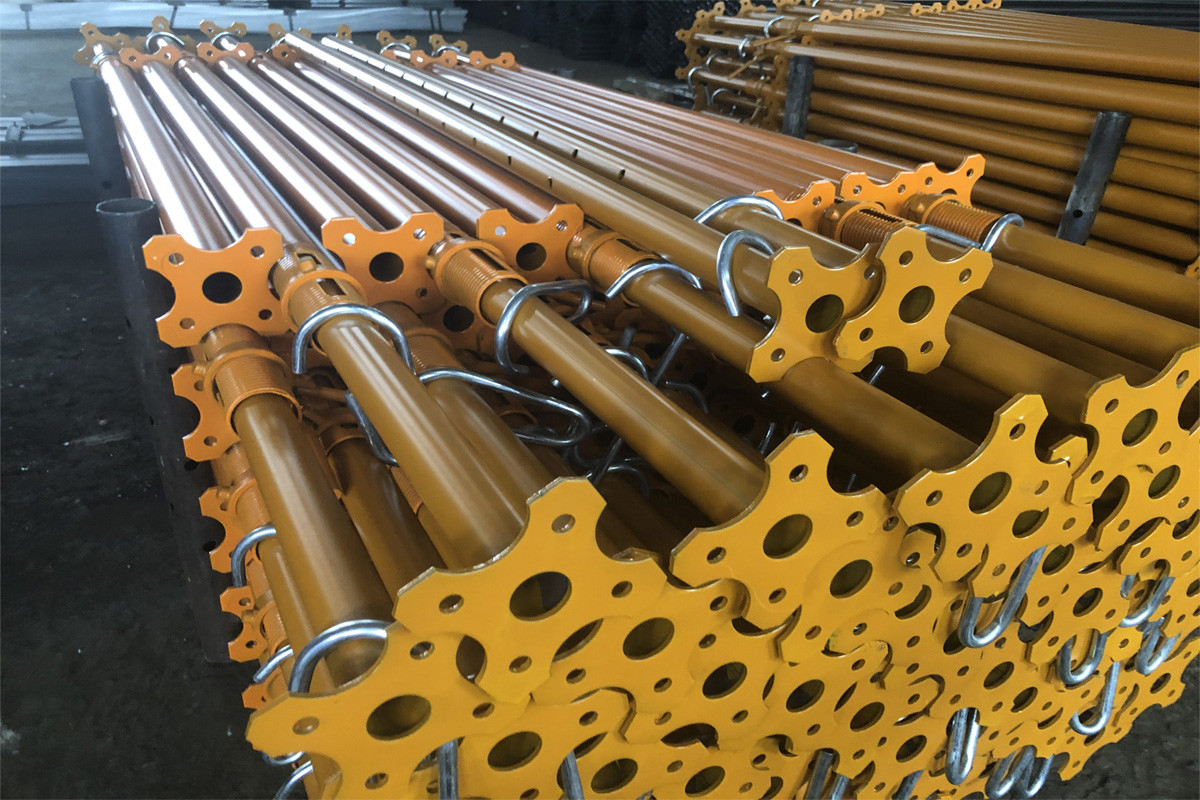 Advantage
The structure is simple.
It can be adjusted to any length within its range that is convenient for using.
It can help to save work time, energy, and cost.
It's can be used in the construction project.
More than a manufacturer, we provide a one-stop solution for your business. Get in touch now! Name:

Sales Manager
Tel:

0086-022-83377302
0086-15510871616
Email:
Address:

04,9TH FLOOR,NINGTAI PLAZA,NO.1 XIAGUANG ROAD,NANKAI DISTRICT,TIANJIN,CHINA