The Process of Creating ERW Steel Pipes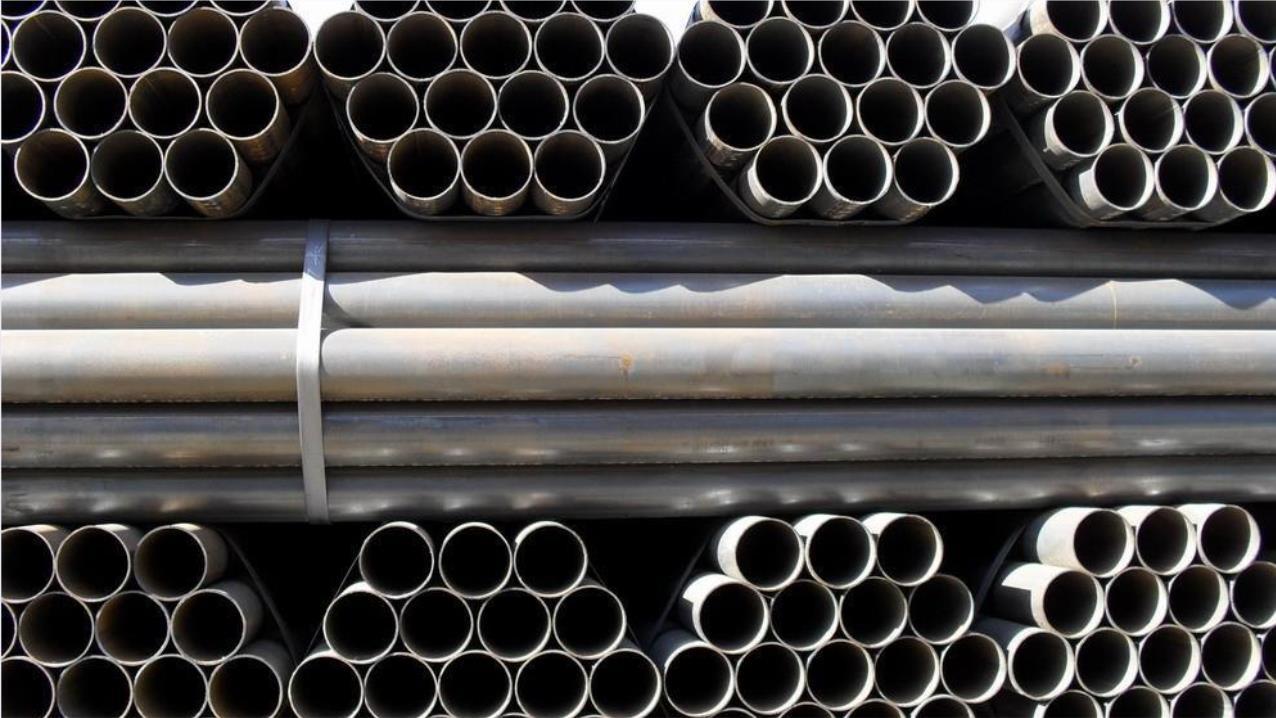 Pipes are one of the most widely used building materials. They must be durable enough to withstand a variety of environmental conditions that can cause significant fluctuations in pressure or temperature. Therefore, there are several production techniques that can be used to obtain industrial-grade pipes. One of these methods is to manufacture ERW steel pipes.
ERW pipe
provides superior strength and durability for fluid transfer and other structural applications, doubling the many qualities of steel.
What is ERW?
ERW is an acronym for Electric Resistance Welding and is used to designate a specific technique in pipe fabrication. In this technique, two unrolled steel coils are joined together without the use of welded filler wire or metal. Instead, the sheets are welded using an electric current and continuously applied force. Unlike other types of pipe manufacturing, ERW pipe manufacturing does not start from a billet rolled before refining in a piercer. Read on to learn more.
Cold Forming
Cold forming is the process of machining or forging a sample of metal - in this case, steel - at room temperature. This means that forging takes place below the recrystallization temperature of the steel, which helps remove impurities from the material. When this happens, the grain structure of the steel changes, becoming finer and less coarse, resulting in less waste of hardened material during processing.
This is one of the most important steps in the manufacture of ERW tubes. Steel sheets are cold rolled or molded into cylindrical shapes. Cold forming is significantly faster and more suitable for high-speed manufacturing as it does not require any additional heat treatment techniques. Before the welding stage, the permanent hardening of the cold-forming process results in a greatly increased strength of the steel specimen.
Current Passing Through
ERW pipe formation is a continuous process that occurs on constantly moving equipment. Still, the many stages that make it up can be identified and described. After the cold forming process, there is the current flow between the final edges of the cylindrical steel. To maintain the cylindrical shape, they are gradually combined with an electric current with the help of induction coils and smooth pressure rollers.
The use of induction coils leads to a non-contact heating technology of the material. It is usually placed around the steel specimen being induced. A resistor is also added during the ERW process to regulate the amount of current propagating throughout the material. This means that energy is redirected to the welded steel joint.
Forming
Another step involved in ERW manufacturing is molding. As previously mentioned, the coils passing through the ERW fabricator produce cylindrical sheets that must be welded using electric current. To demonstrate this, the sheets first appear to be U-shaped, with multiple open welds or edges, as they are known.
The machine guarantees that the final U-beam maintains its shape throughout the process to avoid failures and defects in ERW pipe production. The steel sheet is rolled prior to gage forming, resulting in a uniform U-shaped cross-section.
Welding
If you've ever seen seamless and non-seamless pipe, it's clear where the production process starts to change compared to ERW pipe. Seamless pipes may be the same in appearance as ERW pipes, but non-seamless pipes use non-contact current. Because seamless pipes are not welded, they have a continuous smooth surface with no visible edges or joints. On the other hand, seamed pipes may require welding fillers, which are not present during ERW welding.
Pipe manufacturers often ensure that the welded pipes they manufacture can be used in a variety of applications, such as HVAC systems or petrochemical facilities. In spite of strict quality control, uneven welding pressure can occur in seamed pipes. Some of the problems that can arise include leaking or damaged pipes, which is less likely to happen with ERW pipes due to their consistent pressure and strength distribution.
Size and Cut
After welding the U-joints together, the ERW pipe can now undergo post-processing procedures to improve the properties and use of the material.
It is sized and cut to specific specifications depending on the application. With this in mind, ERW pipe can be cut into a variety of pipe sizes and lengths, with variations in thickness, diameter, and length. It can also further shape the tube ends using end-face machines to accept different fittings.
The above briefly describes the process of creating ERW steel pipes, if you want to buy ERW steel pipes or other welded and seamless steel pipes, please
contact us
.
BAOLAI is a professional
custom seamless and welded steel pipes manufacturer
. Mainly engaged in ASTM, BS, DIN, JIS standard fire protection pipes, seamless steel pipes, and welded steel pipes. Bora currently employs about 1,300 people, and has 13 production lines, multiple processing lines, and 4 laboratories with advanced technology. The annual production capacity is about 5 million tons, and the annual export is 150,000 tons in North and South America, Europe, the Middle East, Africa, Australia, and Southeast Asia. The use of steel pipes