How Are Welded Steel Pipes Made?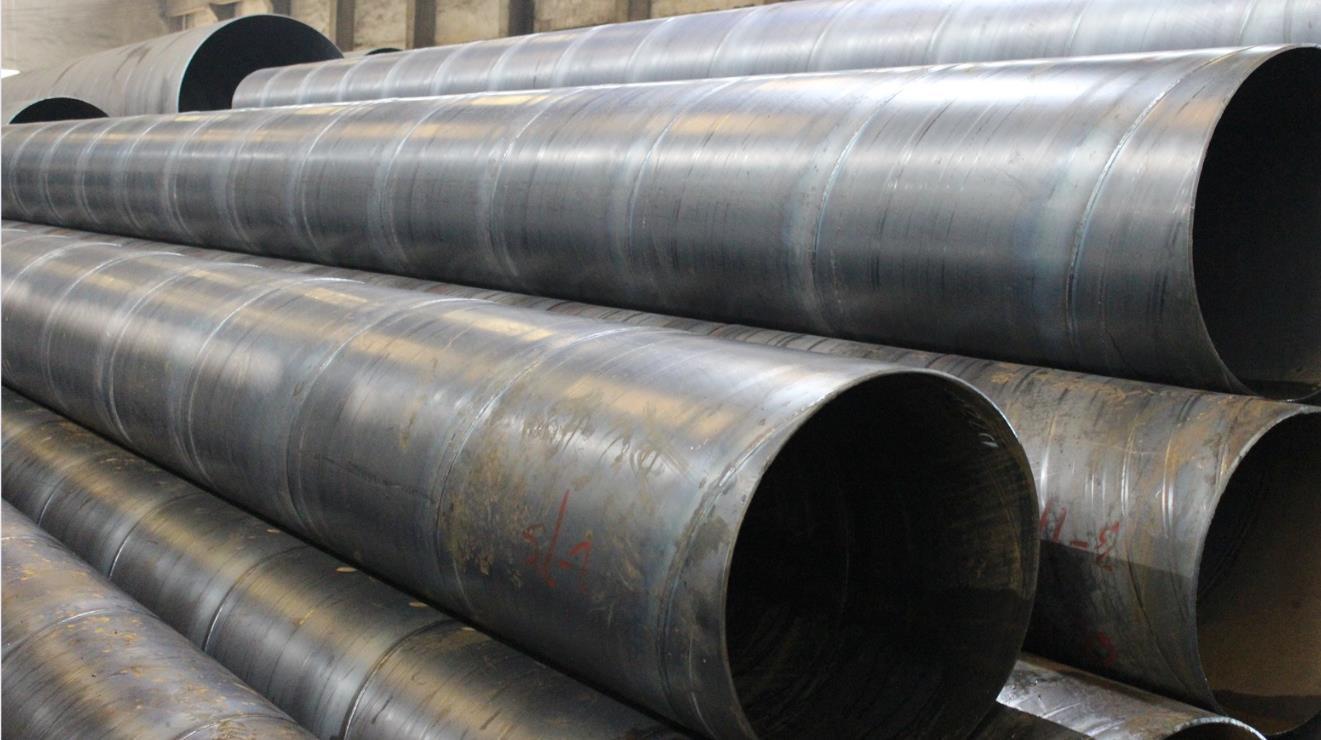 Welded steel pipes
are seamed steel pipes. The production process is to bend the tube blank (steel plate and steel strip) into a tube with the required cross-sectional shape and size through various forming methods, and then weld the welds by different welding methods. The process of obtaining steel pipes. Compared with seamless steel pipes, welded pipes have the characteristics of high product precision, especially high wall thickness precision, simple main equipment, small footprint, continuous production operation, flexible production, and a wide range of unit products.
From the production process, the welded pipe is divided into spiral submerged arc welding; LSAW (longitudinal submerged arc welding); ERW (resistance welding).
ERW steel pipe: High-frequency straight seam electric resistance welded pipe, using hot-rolled and wide-rolled material as material, through pre-bending, continuous forming, welding, heat treatment, sizing, straightening, cutting, and other processes, relatively helical, short welding seam, standard precision High, uniform wall thickness, good surface quality, high-pressure level, but the disadvantage is that only small and medium-diameter thin-walled pipes can be produced, and the welds are prone to gray spots, unfused and groove-shaped corrosion defects. Now the more widely used fields are city gas and crude oil products.
SSAW steel pipe: Spiral submerged arc welded pipe. When the coil is rolled, its advancing direction has a forming angle (adjustable) with the centerline of the forming tube. When the formed tube is welded, the weld seam is spiral, and the profit is the same standard. For the standard diameter steel pipe, the material xi has a larger conventional scheme, the weld can avoid the principal stress, the stress is better, the defect is less standard, the length of the weld is longer than that of the straight pipe, and the slag is easy to crack. For welding defects such as welding deviation, the welding stress is tensile stress. Generally, the design standards for long-distance oil and gas pipelines stipulate that the spiral submerged arc can only be used in the third and fourth types of areas.
LSAW steel pipe: The straight seam submerged arc welded pipe, which is made of a single medium and thick plate as a material, pressed in a mold or a forming machine and flared by double-sided submerged arc welding. diameter to produce. Its product standard planning is wide, the weldability, plasticity, uniformity, and fineness of the weld are good, and it has the advantages of large pipe diameter, pipe wall thickness, high-pressure resistance, low-temperature resistance, and corrosion resistance. When building high-strength, high-resistance, and high-quality long-distance oil and gas pipelines, most of the steel pipes required are large-diameter thick-walled straight seam submerged arcs. According to API standard rules, in large oil and gas pipelines,
The above briefly introduces how welded steel pipes are made. If you want to customize or buy welded steel pipes, please
contact us
.
BAOLAI is a professional
custom welded and seamless steel pipes manufacturer
. Mainly deals in ASTM, BS, DIN, JIS standard fireproof pipes, welded steel pipes, and welded steel pipes. Bora currently employs about 1,300 people, has 13 production lines, multiple processing lines, and 4 laboratories with advanced technology. The annual production capacity is about 5 million tons, and the annual export is 150,000 tons in North and South America, Europe, the Middle East, Africa, Australia, and Southeast Asia.