The Difference Between Seamless and Welded Stainless Steel Pipes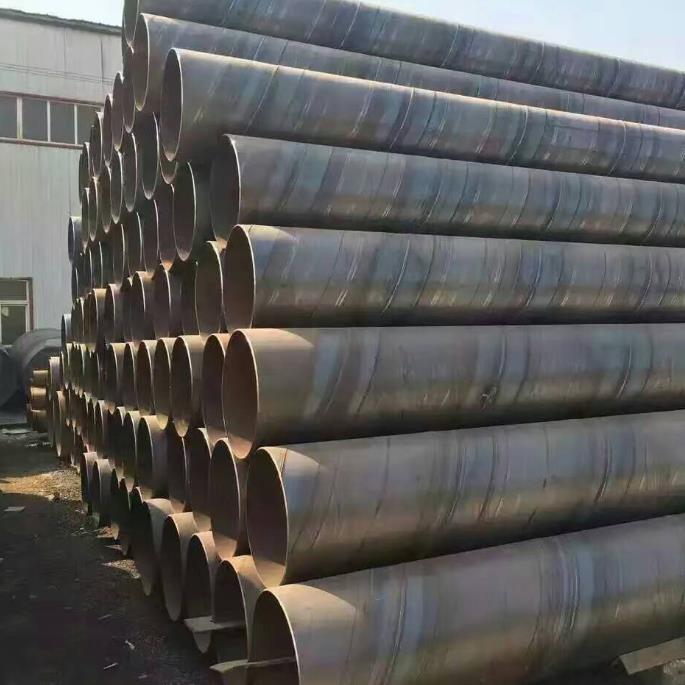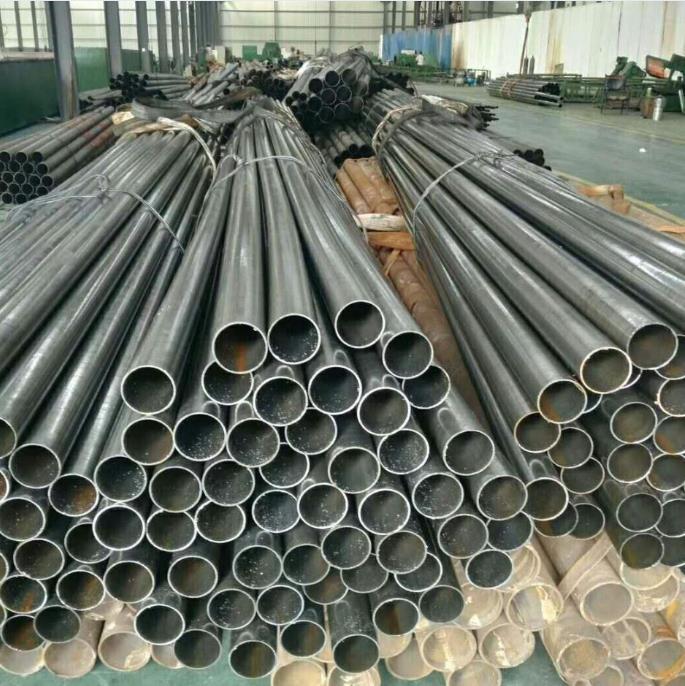 Seamless steel pipes
are made from "bill" solid round steel that is heated and pushed and pulled until the steel is molded into a hollow tube. Seamless tubes are produced in various sizes and schedules. However, the manufacture of large-diameter pipes is limited. Seamless pipes are often used in the manufacture of pipe fittings such as elbows, elbows, and tees. Welds are usually the weakest part of a pipe, but seamless pipes have no seams so that the entire diameter of the pipe can withstand high pressure evenly.
Ideally, seamless steel pipes are solid metal pipes that are joined to another pipe at both ends without any welded joints. This tube is threaded on one end or can be threaded to both ends of a hollow tube or tube. But because there are no welds, the seamless pipe can bear its own weight and heavy load, maintaining the original structure. Seamless pipes are widely used in a range of commercial applications due to their unique strength and bending resistance properties, not only in oil fields, but also in shipbuilding, offshore drilling platforms, pressure vessels, manufacturing, chemical, and other industries.
These pipes are available in various stainless steel grades. Some of the most commonly used stainless steel grades in the industry are stainless steel 304 pipe and stainless steel 316 pipes. These stainless steel tubes are available in seamless and welded options. Stainless steel 304 pipes are widely used in applications in industries that require high corrosion resistance. Stainless steel 316 pipes are mainly used in the marine industry.
The manufacture of welded/ERW (Electronic Electric Resistance Welded) steel pipe requires HR coils. Welded tubes are produced by cold forming steel coils into cylindrical tubes. In the case of the continuous phase, the first plate or coil is rolled in a circular section by means of a plate bender or rollers to produce welded pipes. Once the circular segments are rolled from the sheet, the tubes can be welded with or without filler material. Welded pipes can be produced in large sizes with no upper limit. Welded pipes with filler material can be used to produce long radius elbows and elbows. Welded pipes are cheaper than seamless pipes and are fragile due to welding.
ERW is usually used to transport liquids such as fuel and gas and plays an important role in the field of pipeline transportation in the world. For ERW pipe, one of the biggest benefits is that only the billet ends are heated during manufacture, so the entire ERW pipe remains clean and only the welded parts need to be cleaned. This reduces the post-weld cleaning process, significantly improving work quality and saving costs. In addition, ERW pipes are easy to apply using coating methods due to the almost clean and smooth surface.
Length: Seamless steel pipes are available in fairly short lengths, whereas welded pipes can be produced in longer continuous lengths.
Corrosion: Seamless steel pipes generally show no signs of corrosion unless it is exposed to highly corrosive conditions, whereas welded areas of welded pipe are more susceptible to corrosion attack. Welded areas are known to be non-uniform and therefore exhibit different ductility and lower corrosion resistance as well as greater dimensional variability. Seamless steel pipes prevent all these problems and are therefore highly resistant to corrosion.
Cost and price: The cost of seamless steel pipe is usually higher than that of welded steel pipe due to raw materials, production equipment, and processes. But sometimes market pressure makes welded pipe more expensive, so if this happens to you, don't hesitate to buy a seamless pipe of the same size.
Appearance difference: seamless steel pipe uses billet as raw material. The outer surface defects of the billet cannot be removed by the hot rolling process and can only be polished after the product is finished. In the process of reducing the wall, the defect can only be partially removed.
For welded steel pipes made of hot-rolled coils as raw materials, the surface quality of the coils is only the surface quality of the pipes, and the management is simple. Hot-rolled coil surface quality is excellent. Therefore, the surface consistency of welded steel pipe is much higher than that of seamless steel pipe.
Forming method: There are mainly separate forming methods for seamless steel pipes and welded pipes. The seamless steel pipe can be formed at one time, during the rolling process. Welded steel pipes are made from steel strips or steel plates by bending and various welding methods.
Performance: Seamless steel pipe has a better bearing capacity, and its strength is higher than that of ERW welded steel pipe. Therefore, it is widely used in high-pressure equipment, thermal power, boilers, and other industries. Generally, the weld of welded steel pipe is the weak link, and the quality affects the overall performance. Generally speaking, welded steel pipes can withstand 20% of the working pressure than seamless steel pipes. This reliability is the main factor people choose seamless steel pipe.
Uses: Virtually all industrial piping is done with seamless pipe simply because the pipes are subjected to extreme thermal, chemical, and mechanical workloads. In the aerospace, automotive, and electronics industries where budgets are relatively low, welded pipes are preferred, and work is less stressful on pipes.
Welding performance: There are certain differences in the chemical composition of ordinary welded pipes and seamless steel pipes. The production of a seamless steel member is only a basic requirement of ASTM.
Wall thickness and diameter: Small thin-walled pipes are best produced by welding. Large, thick-walled pipes are best manufactured using a seamless method.
The above briefly introduces the difference between seamless and welded stainless steel pipes. If you want to buy seamless or welded steel pipes, please
contact us
.
BAOLAI is a professional
custom seamless and welded steel pipes manufacturer
. Mainly engaged in ASTM, BS, DIN, JIS standard fireproof pipes, seamless steel pipes and welded steel pipes. Bora currently employs about 1,300 people, with 13 production lines, multiple processing lines, and 4 technologically advanced laboratories. Our annual production capacity is about 5 million tons, and we export 150,000 tons per year to South and North America, Europe, Middle East, Africa, Australia and Southeast Asia.