What is Seamless Steel Pipe?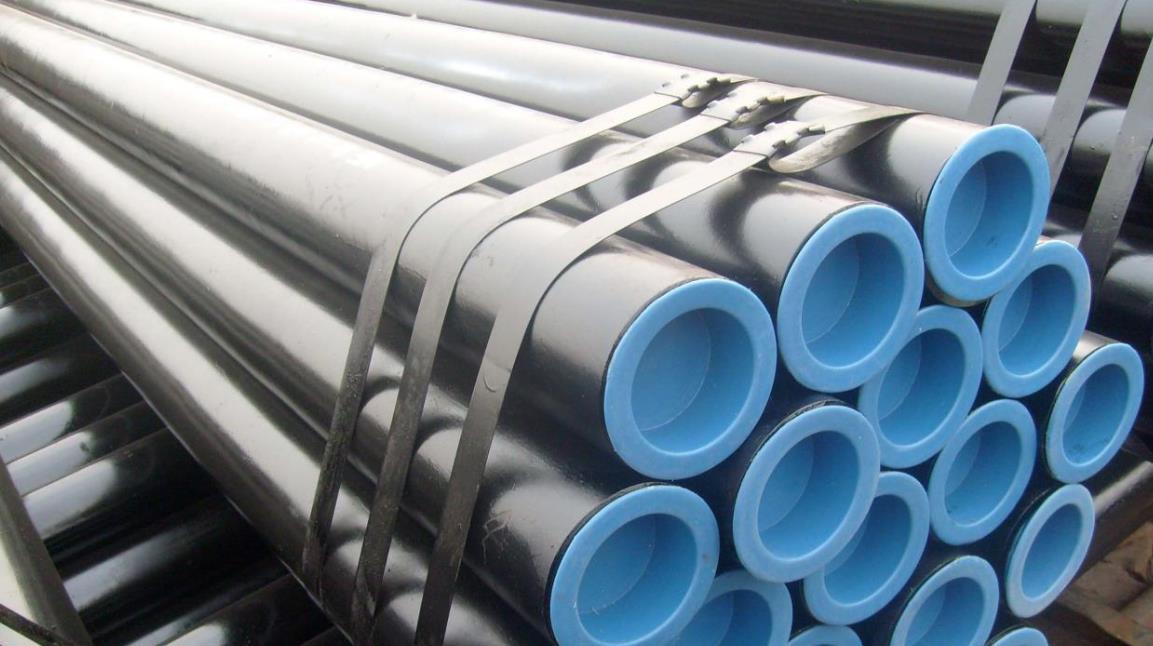 The
seamless steel pipe
is perforated by the whole round steel, and the steel pipe without weld on the surface is called seamless steel pipe. According to the production method, seamless steel pipes can be divided into hot-rolled seamless steel pipes, cold-rolled seamless steel pipes, cold-drawn seamless steel pipes, extruded seamless steel pipes, and pipe jacking.
According to the cross-sectional shape, seamless steel pipes are divided into two types: round and special-shaped. Special-shaped tubes include square tubes, elliptical tubes, triangular tubes, hexagonal tubes, melon seed tubes, star tubes, finned tubes, etc. The maximum diameter is 900mm and the minimum diameter is 4mm. According to different uses, there are thick-walled seamless steel pipes and thin-walled seamless steel pipes. Seamless steel pipes are mainly used as petroleum geological drilling pipes.
Seamless steel pipes are widely used.
1. Universal seamless steel pipes are rolled from ordinary carbon structural steel, low-alloy structural steel, or alloy structural steel, with the largest output and are mainly used as pipelines or structural parts for conveying fluids.
2. According to different uses, it can be divided into three categories
a. Supply according to chemical composition and mechanical properties;
b. According to mechanical properties;
c. Supply according to the hydrostatic test.
Steel pipes are supplied according to classes a and b. If used to withstand liquid pressure, the hydraulic test should also be carried out.
3. Special seamless pipes include seamless pipes for boilers, chemicals, and electric power, seamless steel pipes for geology, and seamless pipes for petroleum.
Seamless steel pipes have hollow sections and are widely used as pipelines for transporting fluids, such as pipelines for transporting oil, natural gas, natural gas, water, and certain solid materials. Compared with solid steel such as round steel, the flexural and torsional strength of steel pipe is lighter, and it is an economical section of steel.
It is widely used in the manufacture of structural parts and mechanical parts, such as oil drill pipes, automobile transmission shafts, bicycle frames, steel scaffolding for construction, etc. Using steel pipes to make rings can improve material utilization, simplify manufacturing processes, and save materials and processing. operating hours.
There are two main production processes for seamless steel pipes (cold-rolled and hot-rolled):
①The main production process of hot-rolled seamless steel pipe (main inspection process):
Tube blank preparation and inspection→tube blank heating→piercing→tube rolling→tube reheating→diameter determination (reduction)→heat treatment→finished pipe straightening→finishing→inspection (non-destructive, physical and chemical, Taiwan inspection)→warehousing
②The main production process of cold-rolled seamless steel pipe: preparation → pickling and lubrication → cold rolling (drawing) → heat treatment → straightening → finishing → inspection → storage
The above briefly introduce what seamless steel pipes are. If you want to customize or buy seamless steel pipes, please
contact us
.
BAOLAI is a professional
custom seamless steel pipes manufacturer
, our seamless steel pipes mainly include carbon seamless steel pipes and alloy seamless steel pipes. Our steel pipes are available in sizes 1/2"-36" and meet API, ASTM, BS, DIN, and JIS standards for the transportation and construction of liquids and gases. BAOLAI also aims to expand its commitment to customers by enhancing services and adding new facilities. A dedicated team provides technical support to advise on the correct use of steel and assist customers in getting the most out of the product.