Applications and Uses of Carbon Steel Pipes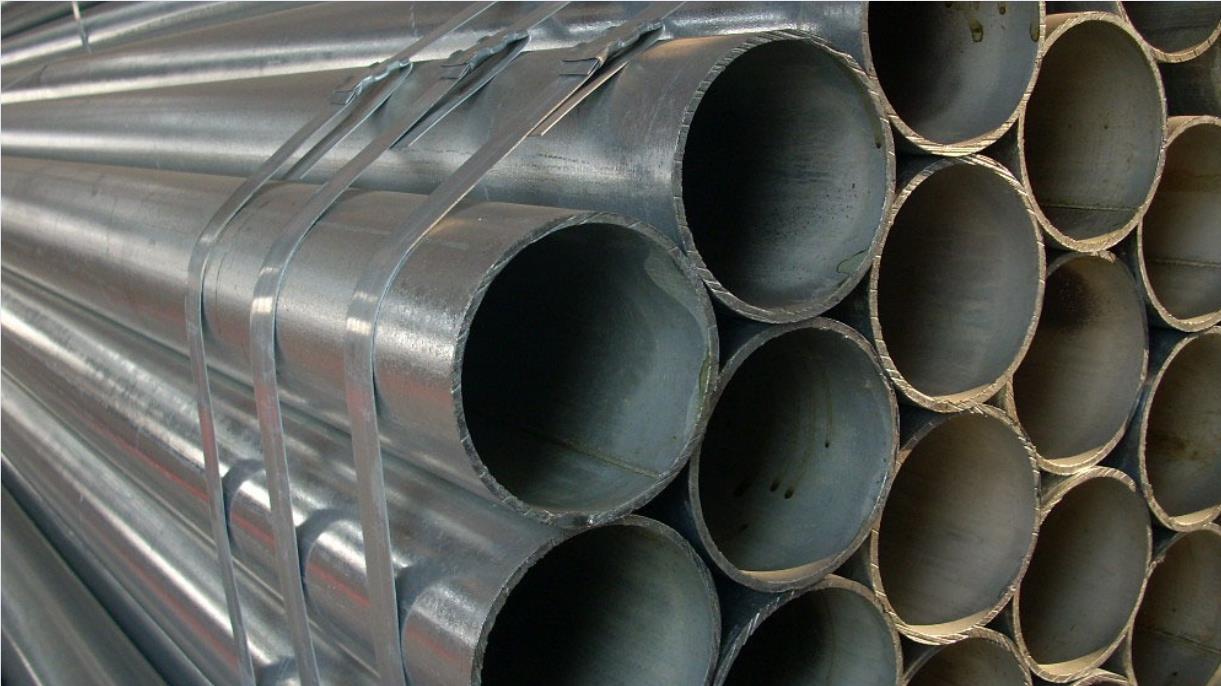 Carbon
steel pipe
is the most commonly used and widely used one in the field of gas engineering.
Its main advantages are high strength, good toughness, stress resistance, impact resistance and tightness, good plasticity, easy welding and thermal processing, thin wall thickness, and metal saving. However, its corrosion resistance is poor, and appropriate anti-corrosion measures are required. Steel pipes used in gas engineering are generally made of high-quality low-carbon steel (Q235) or low-alloy steel (16Mn).
Steel structure building is the construction of a new type of energy-saving and environmental protection system, known as the "green building" in the 21st century. Steel structure buildings have lightweight, high strength, good seismic performance, energy saving, recycling, and reasonable building structure, which meet the requirements of the development of energy-saving buildings and the sustainable and healthy development of the economy.
The biggest advantage of steel structure is to bring people the perfect combination of architectural function, sensory requirements, and economic requirements. Steel pipe structure, with its superior performance, has developed rapidly in recent years, and its application range covers almost all structural fields, including housing construction, bridges, dams, offshore platform structures, and tower masts.
Hollow steel is conveying fluid, such as conveying oil, gas, gas, water, and some solid materials, pipes, etc. Compared to solid steel such as round steel, in terms of bending resistance and torsion strength, it is an economical section of steel, widely used to manufacture structural parts and mechanical parts, such as drill bars, automobile transmissions, bicycle racks, and buildings using steel scaffolding.
The manufacture of ring parts from steel pipes can improve the utilization rate of materials, simplify the manufacturing process, and save materials and machining time, such as rolling collars, jack sets, and steel pipes that have been widely manufactured.
Large-diameter steel pipe has good adhesion, corrosion resistance, chemical corrosion resistance such as acid and alkali, non-toxic, non-rusting, wear-resistant, impact-resistant, strong permeability, and the smooth pipe surface will not adhere to any substances, which can reduce the conveying resistance, Large diameter steel pipe improves flow and conveying efficiency and reduces conveying pressure loss.
Solvent-free coating, no exuding substances, so it will not pollute the transmission medium to ensure the purity and health of the fluid, alternately used in thermal cycles in the range of -40℃ to +80℃, without aging. No cracks can be used in harsh environments such as cold areas. Large-diameter steel pipes refer to pipes with an outer diameter of more than 1000MM.
Large-diameter coated steel pipes are widely used in tap water, natural gas, petroleum, chemical, pharmaceutical, telecommunications, electric power, marine engineering and other fields. Large-diameter steel pipes are generally smaller than 89 outer diameter pipes.
The above briefly describes the application and use of carbon steel pipes. If you want to buy carbon steel pipes, please
contact us
.
Baolai is a professional
custom carbon steel pipes manufacturer
. Baolai has been rated as "Top 100 Enterprises in Tianjin" for two consecutive years, "Top 500 Chinese Manufacturing Enterprises" for five consecutive years, and has a bank credit rating of "AAA". In addition to being a supplier of our full range of products, Polaris aims to expand its commitment to customers by enhancing service and adding new facilities. A dedicated team provides technical support to advise on the correct use of steel and assist customers in getting the most out of the product.