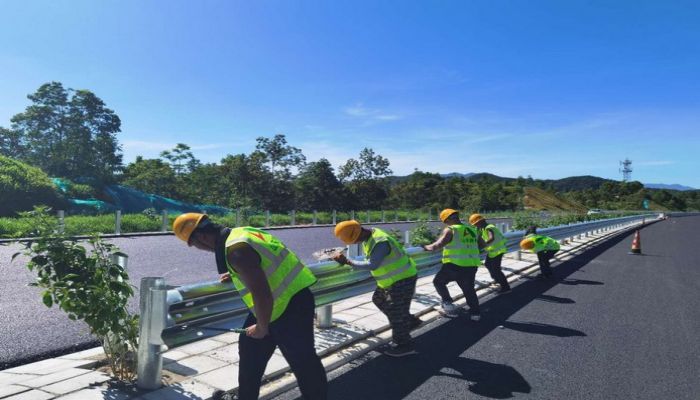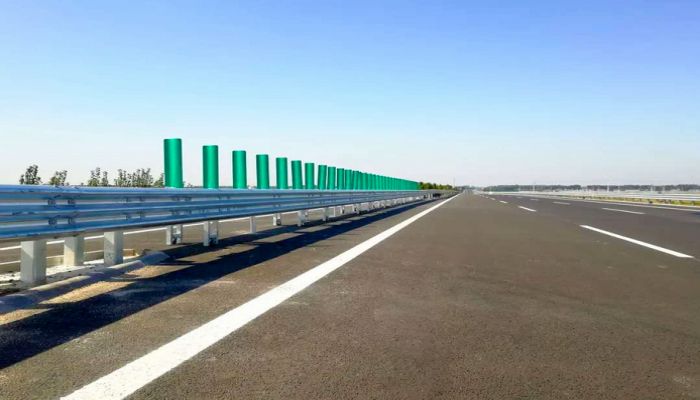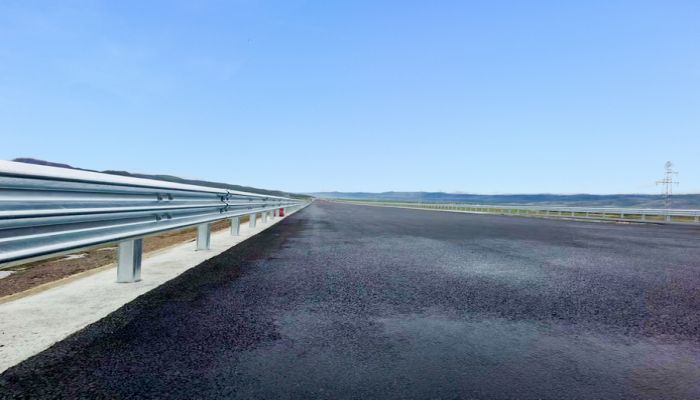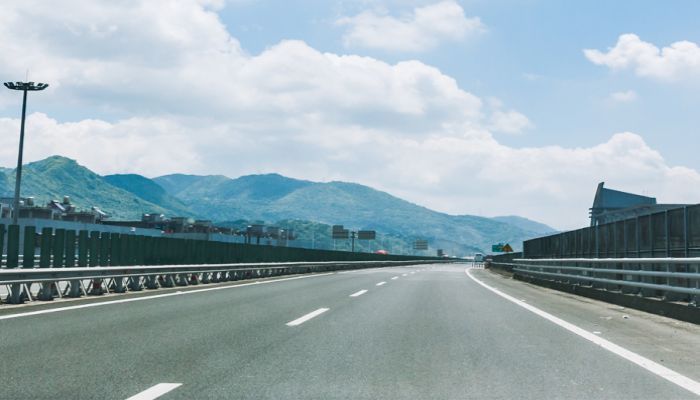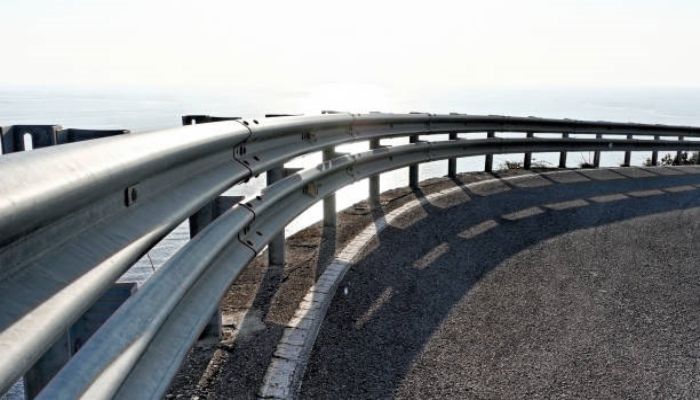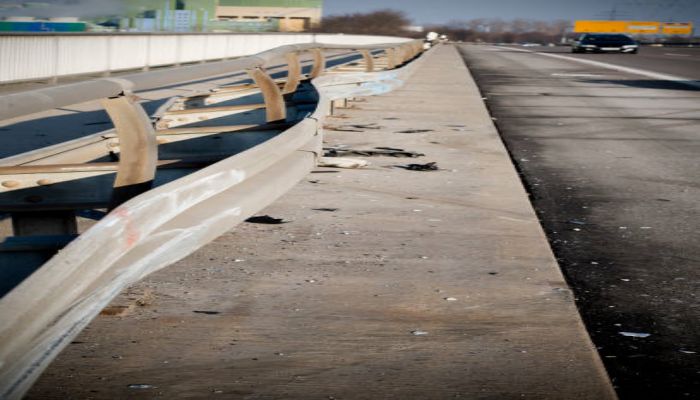 Application:

Highway Guardrail
Project:

Australian Highway Guardrail Project
Product:

ERW Steel Pipe, Beam, Accessories
Quantity:

230 Tons
Year:

2017
Country:

Australia, Colombia etc.
Highway guardrail is the main form of semi-rigid guardrail, which is a continuous structure with corrugated steel guardrails spliced to each other and supported by main columns.The column is connected to the beam in offset block and a bracket.
As a professional manufacturer of high-speed guardrails, Baolai Group can provide highway guardrails in two colors, galvanized and plastic-coated. The corrugated plate of the guardrail is cold formed, there are W-Beam and Thrie-Beam;the column has the shape of round, square, I-beam, etc. Other accessories include offset blocks, caps, and bolts and nuts Baolai will match according to the type of highway guardrail.
Working Principle:
Using the deformation of soil foundation, column and beam to absorb the collision energy, and force the out-of-control vehicle to change direction and return to the normal driving direction to prevent the vehicle from rushing out of the road, so ingas to protect the vehicle and passengers and reduce the loss caused by the accident.
The corrugated beam guardrail is both soft and protective, and has a strong ability to absorb collision energy.
It has a good visual sensing function, can match with the road alignment, has a beautiful appearance, can be used on small radius curves.
It is easy to replace at the damaged part.
01-1.Do you offer bending services?

Yes, we can design the bending angle for you according to the condition of the engineering road.
02-What's the difference of the W-beam and Thrie Beam?

Both absorb the energy of a vehicle impact by deforming, redirecting the vehicle as quickly as possible to prevent the vehicle from sliding off the road, minimizing damage to an out-of-control vehicle, and preventing pedestrians from ignoring oncoming vehicles and crossing the highway, reducing high-speed Visual pressure between highway and bridge transition.

The difference is that W-Beam is easier to repair after impact, Thrie-Beam has higher durability and strength than W-Beam, and is more used on mountain roads and bridges.
More than a manufacturer and distributor, we focus on your business, One-stop Solution For All Your Piping Needs. Name:

Mac Han
Tel:

0086-022-83377302
0086-15510871616
Email:
WhatsApp:
Address:

04,9TH FLOOR,NINGTAI PLAZA,NO.1 XIAGUANG ROAD,NANKAI DISTRICT,TIANJIN,CHINA